關於我們
公司簡介 About Us
翎創工程有限公司於2012年成立。翎創工程有限公司主要承接各大院校的課室多媒體工程,從系統設計、安裝至維修保養,為客戶提供專業可靠的服務。憑著翎創工程有限公司靈活創新及勇於嘗試的服務精神,為客戶打造與別不同的優質系統。
服務包括:提供通訊、多媒體、資訊科技、安防等弱電系統工程的設計、策劃供應、建造、安裝及維修保養等服務。
目前服務客戶包括:教育、公司機構、酒店、娛樂場等不同的客戶網絡。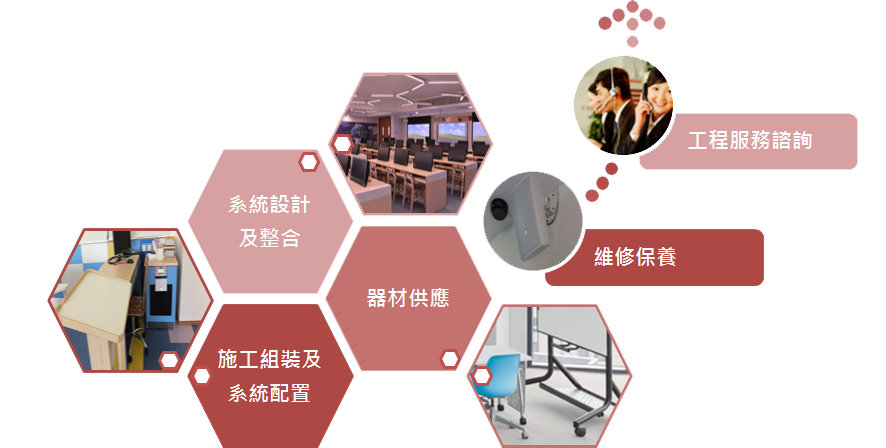 Team Innovation Engineering Co., Ltd. (TI) was established in 2012. TI mainly undertakes classroom multimedia engineering in various universities and colleges. From system design, equipment's installation to maintenance, we are providing our customers a professional and reliable services. According to TI's spirits of flexible innovation, be conscientious and responsible, we are always creating a unique quality service for our royalty customers.
Our Services include: Light current system design, equipment's supply, construction, installation and maintenance service in Communication, Multimedia, Information Technology, Security etc.
Currently serving customers include: education, commercial, hotels, casinos and other different customer networks.